TMUA designs and manufactures your custom-made polishing machines, with different powers and abrasives.
TMUA designs and manufactures special machines according to your specifications. Our team provides all the services: design, manufacturing, assembly, electricity, automation and on-site installation. Thanks to our experience in abrasive machining (polishing, deburring, sanding, etc.), we develop unique machines, adapted to your needs (robotic cell, reel, polishing head, cooperage machines…)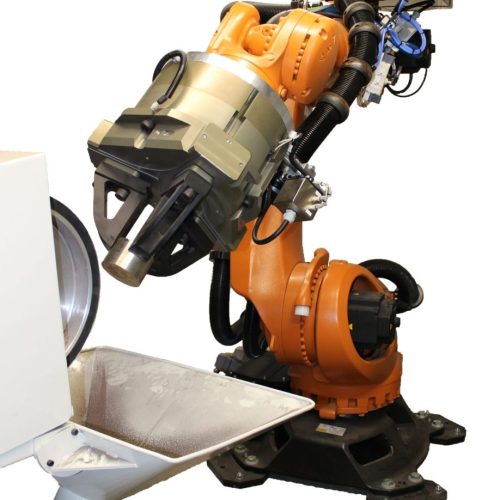 This machine allows the polishing of parts in series, the parts are introduced and removed one by one on the same workstation.
The polishing is carried out by 5 polishing heads, a turntable driven by an indexer allows the transition of each part in front of the heads and in front of the workstation.
A robot that picks up the part, deburrs it on both sides, weighs it, marks it and places it on an exit conveyor.
All our non-standard products are installed by us on the customer's site and the equipment is put into operation by our own installers.


Are you looking for a company to manufacture your abrasive machine?
We have full control over all stages of production, think about TMUA.
Any request is possible, do not hesitate to contact us.
2 voies des Mineurs,
ZA Chambaret Sud – 43300 Langeac
AM2S your consumables supplier
Our knowledge of the material, our expertise and advice in the choice of abrasive material give us recognised know-how in the sanding profession. To this end, we are partners of abrasive manufacturers, available for any particular study allowing the best choice of abrasive consumable.